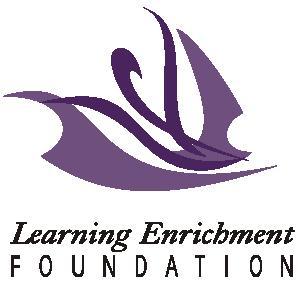 Please provide us with a brief description of your organisation.
The Learning Enrichment Foundation was formed more than 30 years ago in response to the needs of the former City of York. Today we offer a range of services, including: childcare, youth programs, employment services, settlement services, language training, skills advancement programs and courses, and community enterprises. The Learning Enrichment Foundation (LEF) mission is to provide integrated and holistic community responsive initiatives that enable individuals to become valued contributors to their community's social and economic development.
Please describe the portion of your organisation that is involved with the CURA.

The portion of LEF that is involved with CURA is our childcare centres, with a focus on the quality of life of our childcare staff.


What model are you using for the research?
To conduct this research we developed a survey based on an asset mapping tool called sustainable livelihoods. This tool looks at quality of life in a holistic way, using five different indicators. The indicators that we used include: Financial Wellbeing, Self-Confidence, Access to Services, Human Capital and Family and Community Relations. To further understand the results of the survey we are also doing follow up interviews with those that indicated that they would be willing to be contacted at a later date.

Where are you in the research process?

We completed the survey in Spring of 2011 and finished the analysis of the data in Fall 2011. We are now conducting the follow-up interviews and expect to complete these in April 2012.


What motivated you to become involved with this project?

While the research we choose to conduct as a part of the CURA project is useful and has led to interesting findings, our primary reason for becoming involved was to further the research and resources available to the social enterprise sector in Toronto and more broadly. LEF is actively involved in the promotion of the sector, as well as advocacy for social enterprise. The research presented an opportunity to raise the profile of the sector, create resources and tools that could be used to support new or growing enterprises, and provide research to expand advocacy.


How do you see your organisation benefiting from the research?

The information that LEF has gained around using the asset mapping tool is important as we have been searching for an evaluation and measurement tool for the organization. Further through the research we have found an interesting finding, that people's overall quality of life increases substantially at $30,000. This finding indicates that we need to be striving to get LEF staff past this threshold, as well as all of the clients that we work with each day. This is a number we will be interrogating further at LEF using the asset mapping tool.


How do you see the larger social economy benefiting from the research?

Similarly to LEF the tool has the potential to be used more widely, either by other CURA case studies or by organizations or enterprises looking to evaluate the overall quality of life of staff or clients. Also the $30,000 finding, with further validation, can be used to advocate for minimum wages that allow people to live, rather than struggling to survive.