Date:
Wed, 2014-10-29

12:00

-

13:30

Investing in the People Behind the Project: The Role of Funders in Promoting Self Care and Community Care
Presenters: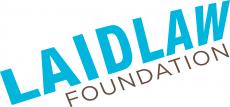 Ana Skinner (Program Manager, Laidlaw Foundation)
Farrah Khan (Coordinator, Outburst! Young Women Muslim Program at the Barbra Schlifer Commemorative Clinic)
Click here for archived video and presentation slides
Talk description
This presentation will explore an essential, but often under-invested in aspect of community-based work: the health and wellness of people doing the work on the ground in our communities. Drawing on the panelists diverse experiences supporting grassroots/youth-led/resident-led projects, this presentation will delve into questions like:
The Discussion will explore:
When we think about having impact, how conscious are funders of the needs and experiences of the people executing social change projects on the ground? Do we see the actual people behind the projects, or just the outcomes they deliver?

What are some unintended outcomes of funding mandates and how can funding models exacerbate experiences of stress and burnout in community work?

What are some promising practices and potential funding strategies that promote selfcare, so that people are better able to support positive community-level impact.
Event Details:
When: Wednesday, October 29th, 2014
Time: Noon -1:30pm.
Where: Ontario Insitute for Studies in Education (U of T),
252 Bloor St. West, (St. George Subway Station),
Room 3-104
*No registration required.
Presenter Bios
Ana Skinner works with the Laidlaw Foundation, a private philanthropic foundation based in Toronto, where she oversees granting, research, evaluation and capacity strengthening strategies focused on youth-led community organizing, changing the education system to meet the needs of all young people and making the Not for Profit Sector more inclusive of grassroots, youth-led groups.
Farrah Khan is a community based counselor, artist and educator committed to healing justice. She is the Coordinator of the award winning Outburst! Young Women Muslim Program at the Barbra Schlifer Commemorative Clinic.
Webcast: This event will be webcast live. View the webcast here. To be sure you can view the webcast, please review these instructions for preparing your browser