Interview with Groupe Convex Executive Director Caroline Arcand and OISE/UT PhD Candidate Ushnish Sengupta on the Groupe Convex case study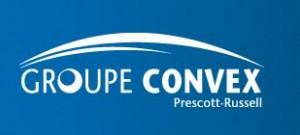 1. Please provide us with a brief description of Groupe Convex.
Groupe Convex (GC) is a nonprofit organization under which there is a group of diversified social purpose enterprises, employing people with various abilities, including people who are at great risk of unemployment, among whom the majority faces an intellectual disability. The social enterprises also employ Joe Average and Above Average, from the rural community of Prescott-Russell, in Eastern Ontario. The term 'convex' was chosen to highlight the fact that when someone looks into a convex mirror, his or her image is magnified. Therefore, the organization aims to increase its employees' self-esteem by allowing them to assume a valued role. A valued role, in our northern American society, is one of the workers! Being at work is one of the most ''valorizing'' roles for any Canadian citizen.
Convex not only crafts valued roles through various positions that are held at work by its targeted employees, but also by facilitating the development of significant relationships with other members of their community, namely, with the loyal consumers of its goods, products and services. The intention of GC is to help the employees to become active and equal members of local civil society. The employees work at one of the following businesses: a printing shop, a café, an antique refurbishing shop, a woodshop, a three-location transfer site for recyclable materials, a packaging and assembly facility, a service business offering indoor-outdoor maintenance, moving and painting services, and a farm labour pool that operates vegetable stands in various villages.
Convex generates about 64% of its operational budget, with income from sales, which will be, at the end of this fiscal year, close to $4M. Among our prestigieus customers, you'll find Alexandria Moulding, Rona, Home Hardware, WoodSource, SpringWater, Guelph University, OPP, various townships, Tomlinson, just to name a few.
2. Please describe the portion of Groupe Convex that is involved with the CURA.
Because it was not possible to measure SROI within all of the businesses, Recycle-Action, the transfer site for recycling of BlueBox and IC&I recyclable wastes, was chosen. This particular business works in partnership with numerous stakeholders and has a social, environmental, community and economic impact. Therefore, it was identified among all others as the most interesting one for the purpose of this research project. Board members, the Upper management, Managers, employees, targeted employees and families, community partners, business partners, customers, dignitaries, elected officials, business sector reps and social services reps were interviewed and consulted.
3. What motivated you to become involved with this project?
In the past 5 years, the market share of the enterprises within Groupe Convex has increased at a rate of $250,000 annually. Although the majority of companies in the region support this socio economic initiative, the social purpose enterprises among the GC network compete with other ordinary businesses. We needed, as an organization, to demonstrate that we were not only fairly competing with our competitor, but also, that our businesses were not operating as a means to increase someone's wealth, but to support social, environmental and community causes. Some business owners are not familiar with the reality of GC social enterprises, which employ very limited and vulnerable people who would not otherwise be employed somewhere else and for whom ourselves, as employers, (the businesses) needed to be financially supported by public funding (36%). Invoking the SROI is a more positive way to demonstrate not only the need for social purpose enterprises in our area, but also the savings generated by government from investing in this type of firm.
4. What model are you using for the research?
A Social Return On Investment SROI model was applied to Recycle Action at Groupe Convex. Simply stated, SROI describes the social impact of a business or nonprofit's operations in dollar terms, relative to the investment required to create that impact and exclusive of its financial return to investors (Lingane and Olsen 2004).
There are multiple SROI methods available for use, based on analysis along a number of dimensions; we selected the UK SROI method (Nicholls, Lawlor, Neitzert, & Goodspeed, 2009) for application to Groupe Convex. The UK SROI method has been applied to a number of projects with some examples published on the SROI network website (www.thesroinetwork.org).
Nicholls suggests the following stages for carrying out an SROI analysis (Nicholls et al., 2009):
1. Establishing scope and identifying key stakeholders;
2. Mapping outcomes;
3. Evidencing outcomes and giving them a value;
4. Establishing impact;
5. Calculating the SROI;
6. Reporting, using and embedding.
5. Where are you in the research process?
The following activities have been completed:
• Initial and follow-up interviews with key Groupe Convex stakeholders.
• A stakeholder analysis
• Mapping outcomes through a Program Logic Model
• Application of the Sustainable Livelihood Model
• Sample SROI calculations for selected stakeholders
6. How do you see Groupe Convex benefiting from the research?
Thus, GC can say, according to the results of this analysis, that the funds received by Valoris from government are not an additional expense, but are an effective avenue to move people from a role of a welfare beneficiary, to a role of an employee. This investment is lower than the alternatives and generates other societal good – for example, the positive impact to the family and the community, including the business community. The outcomes of this research can be useful while we apply for funding, to help us build and increase our capacity to develop and create more opportunities for people at risk.
7. How do you see the larger social economy benefiting from the research?
In an environment of funding reductions and increasing demand for services, social economy organizations are being asked to demonstrate value in a number of different ways. Determining the Social Return On Investment for a project or an organization provides one such solution for demonstrating value. By providing a case study for a SROI method application, other social economy organizations can perform similar analyses and demonstrate the value of their own activities. SROI methods have also been used in other contexts for a comparative ranking of different projects, a comparison of risks and rewards for different investment options, showing potential customers (for example, public bodies or other large purchasers) that they can take account of social and environmental impacts, and increasing availability of funding in a greater variety of formats, including credit and equity financing.